GENESEO, NY – Cottone Auctions will be conducting a Vintage Guitar, Automobile and Antique Auction on June 20th at 11:00 am, which will be held at 120 Court Street, Geneseo NY. The auction will feature a single collection of 100+ vintage and contemporary guitars, amplifiers & microphones. Other categories include automobiles, automobile emblems, art pottery, beaded glass jewelry, military, silver coins, canes, etc. The sale will consist of approximately 200 lots.
The fine collection of vintage and contemporary guitars, amps and microphones come from a single collection being sold without reserves. Guitars include Fender, Gibson, Jay Turser, Paul Reed Smith, Dan Armstrong, Rickenbacker, Kramer, etc. One fine guitar example is a Gibson Byrdland complete with sunburst semi-hollow body and a tortoise shell pick guard, estimated at $3,000-$5,000. Another highlight is a Fender 1959 Sunburst Precision Bass with the original case, estimated at $4,000-$6,000. Several Tweed Amps highlight the vintage amp category. Other amp makers consist of Fender, Gibson, Valco, Marshal, Harmony, Univox, etc.
Highlighting the automobile category is a 1967 Mustang 2-Door Convertible, estimated at $4,000-$6,000; a 1966 Ford Mustang 2-door Fastback; a 1972 MG BC Roadster Convertible 1.8L and a 1997 Pontiac Firebird 3.8L. Several lots of automobile emblems will also be offered.
Various art pottery pieces are to be sold including Roseville, Weller, Moorcroft, Rookwood, Doulton, Fulper, Owens, etc. Selling from the same collection will be several lots of beaded glass jewelry.
Also to be sold is a single owner collection of military items, which include firearms, swords, bolt-action rifles, lever action rifles, etc. There will also be over 35 various walking canes including carved, a metal sword cane, a flask cane, etc.
For photos and the complete catalog listing, visit www.cottoneauctions.com
Cottone Auctions is always seeking quality consignments for future sales. To consign an item, an estate, or collection, please call 585-243-1000; or, you can email at [email protected]. To learn more about Cottone Auctions, please visit the website at www.cottoneauctions.com. Phone and absentee bidding arranged. Internet bidding is also available through Live Auctioneers and Invaluable.
Contact: Matt Cottone
(585) 243-1000
[email protected]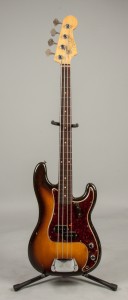 Fender 1959 Sunburst Precision Bass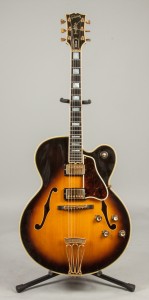 Gibson Byrdland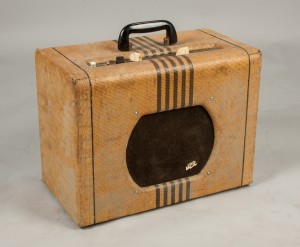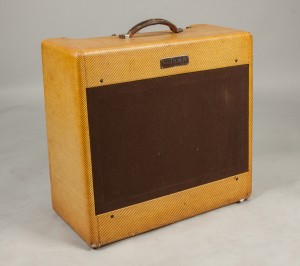 Sample Vintage Tweed Amps