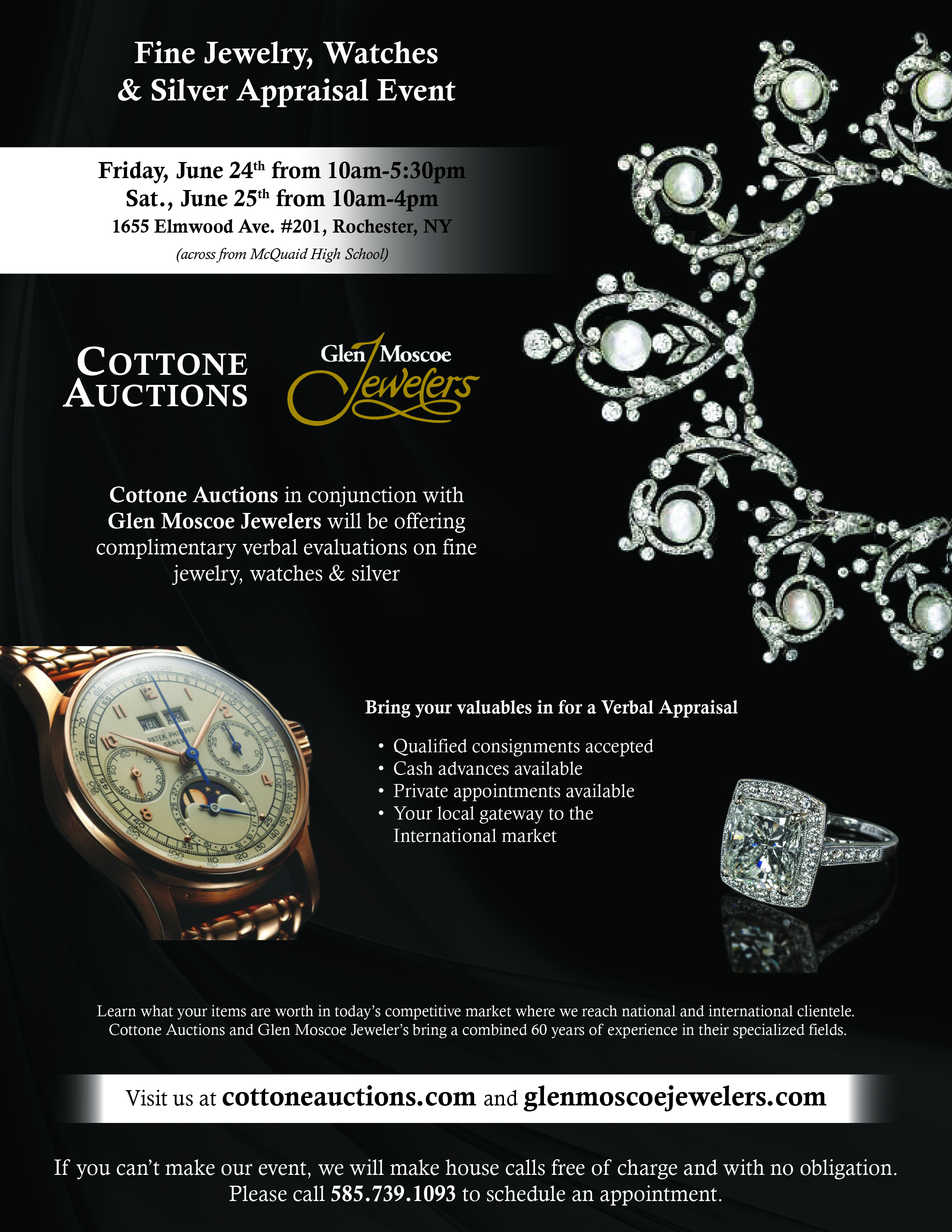 Fine Jewelry, Watches & Silver Appraisal Event in Rochester, NY
Friday, June 24th from 10am-5:30pm
Saturday, June 25th from 10am-4pm
1655 Elmwood Ave. #201, Rochester, NY
(across from McQuaid High School)
Cottone Auctions in conjunction with Glen Moscoe Jewelers will be offering complimentary verbal evaluations on fine jewelry, watches & silver.
Bring your valuables in for a Verbal Appraisal
Qualified consignments accepted
Cash advances available
Private appointments available
Your local gateway to the International market
Learn what your items are worth in today's competitive market where we reach national and international clientele.
 Cottone Auctions and Glen Moscoe Jeweler's bring a combined 60 years of experience in their specialized fields.
Visit us at cottoneauctions.com & glenmoscoejewelers.com
If you can't make our event, we will make house calls free of charge and with no obligation. Please call 585.739.1093 to schedule an appointment.